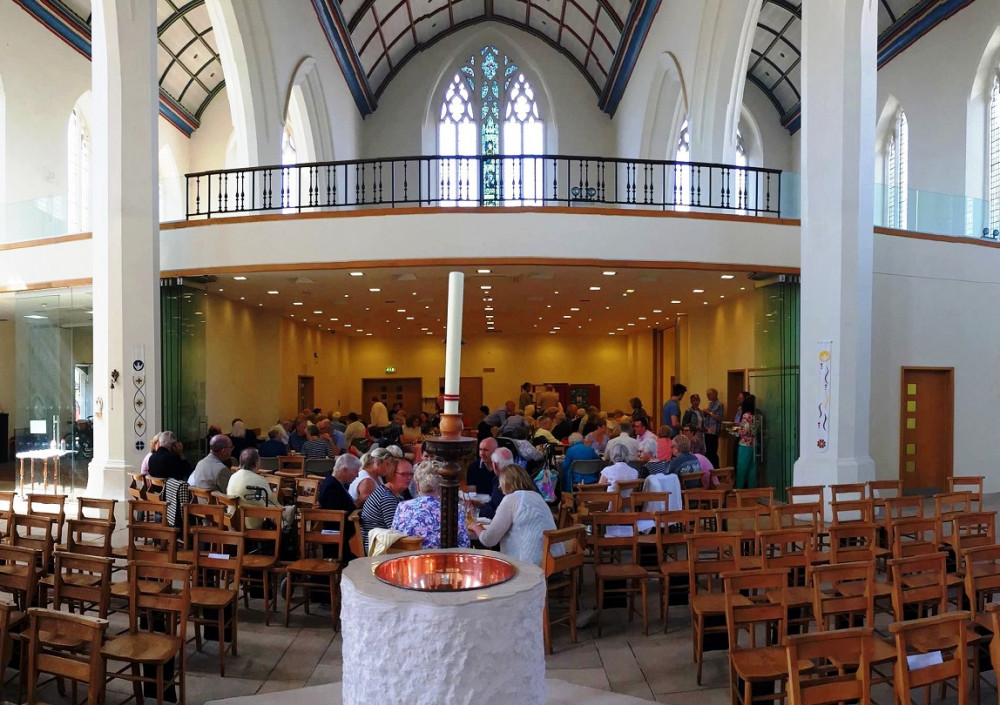 Our Church Centre which was opened in 2010 provides us with excellent facilities to welcome a broad range of people into the Church. Alongside the clubs and organisations who are regular visitors we hold concerts, exhibitions, quizzes, Table-Tops sales and seasonal Fairs. The Scouts, Cubs and Beavers are now using the new hall and have a new purpose built hut just outside the main door.
The extra rooms in the redeveloped Church are also used by a number of local organisations, including Alcoholics Anonymous, Narcotics Anonymous, Mother and Toddler groups, Keep Fit, Pilates and Ballet classes.
The Church itself is regularly hired for musical events, such as the Baroque choir, concerts for charitable organisations and Music Festivals.